LEWISHAM STOP THE WAR COALITION
<![if !vml]>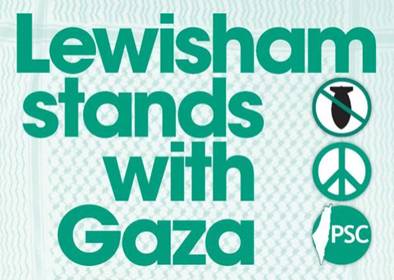 <![endif]>
Fundraiser for Medical Aid for Palestinians
This event took place on 4 December 2014 in the Council Chamber of Lewisham Town Hall, Catford.  If you were not able to attend, it is still possible to donate to MAP via our JustGiving page.  Donate here: https://www.justgiving.com/Lewisham-Stop-the-War2/.
Jump to:
Since our event, Dr Ang Swee Chai has made available a draft of the third reprint of her book From Beirut to Jerusalem.  It is her tribute to the Palestinian people, and should be read as widely as possible, so we've made it available to download here for free (right click on the link and choose Save Target As).  However, perhaps after reading this book, please consider making a donation to MAP or any other charity working for Palestinians.
All videos created and edited by Stuart Monro.
Dr Ang Swee-Chai. 
Due to difficulties with the sound and the quality of the images recorded from across the Council Chamber, this recording of the presentation about the Sabra and Shatila massacre in 1982 was mostly recorded at the London Hospital on 16 February 2015, but is exactly the same presentation that was given at Lewisham Town Hall on 4 December 2014.
Sarah Sturge
Sarah Sturge gives an account of her recent visit to the West Bank.
Al Zaytouna Palestinian dance company
Jim Radford: D-Day Veteran, Peace Campaigner and Folk Singer
Local Singer, Sulaiman Meer and South African Jazz Musician Mervyn Africa
All photographs by Owen Liddle.
<![if !vml]>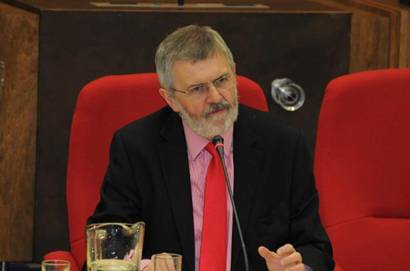 <![endif]>
Lewisham Mayor Sir Steve Bullock hosted the event
<![if !vml]>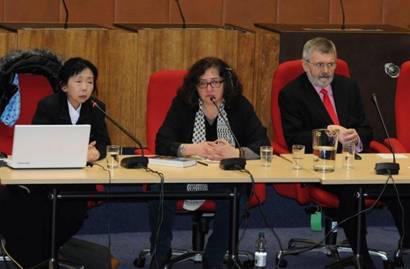 <![endif]>
Dr Ang Swee-Chai, Nada Ayoub and Sir Steve Bullock
<![if !vml]>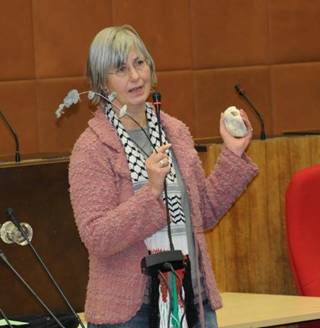 <![endif]>
Sarah Sturge holds an olive branch and a rock (reporting from recent visit to Palestine)
<![if !vml]>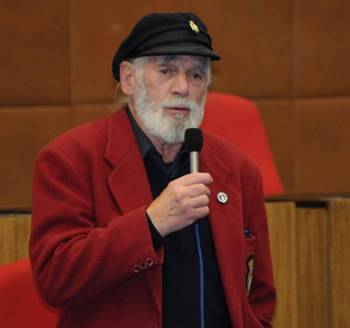 <![endif]>
D-day veteran and peace campaigner and folk singer Jim Radford
<![if !vml]>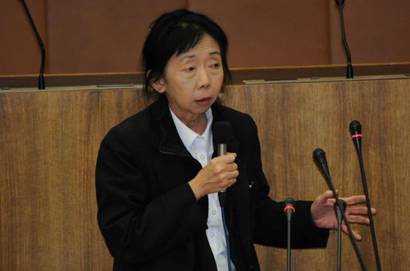 <![endif]>
Dr Ang
<![if !vml]>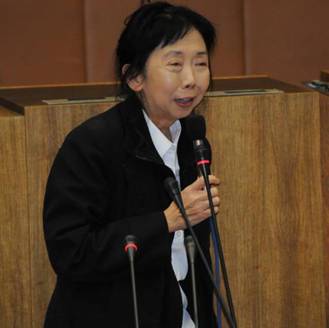 <![endif]>
<![if !vml]>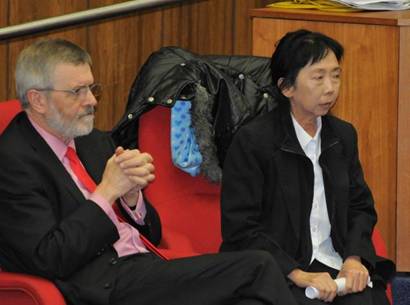 <![endif]>
<![if !vml]>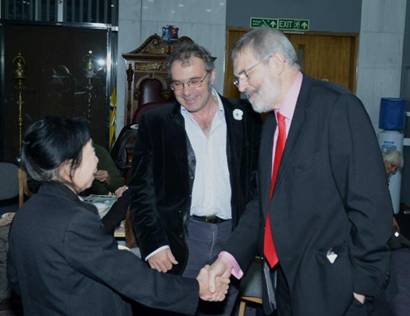 <![endif]>
Dr Ang greeted by event organiser David Leal and Sir Steve Bullock
<![if !vml]>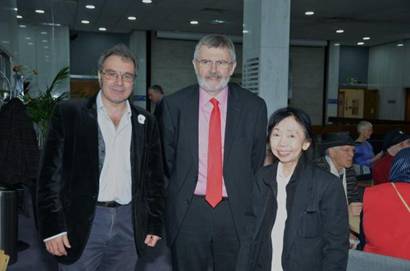 <![endif]>
<![if !vml]>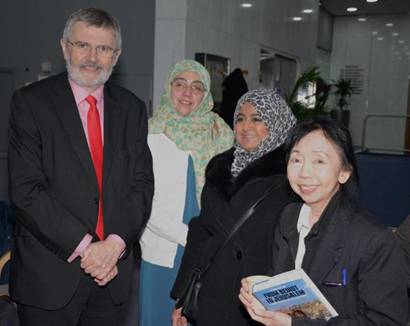 <![endif]>
Sir Steve Bullock and Dr Ang with Fouzia Rivzi and Asma Meer
<![if !vml]>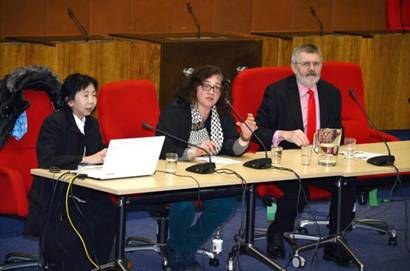 <![endif]>
<![if !vml]>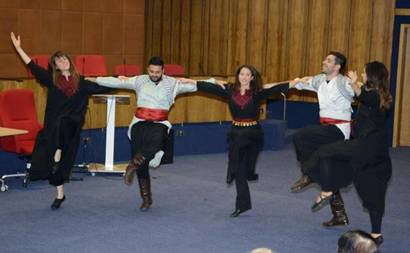 <![endif]>
The Al Zaytouna Palestinian dance company
<![if !vml]>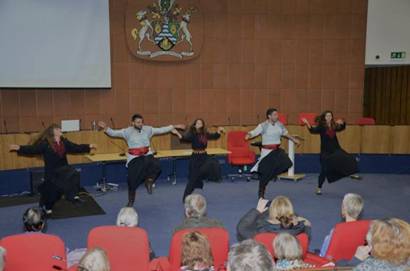 <![endif]>
<![if !vml]>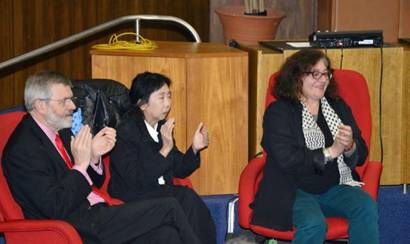 <![endif]>